Soccer AM is an essential part of Saturday mornings for football fans across the UK and Ireland, mixing comedy and music with football to get us all in the mood for the matches ahead. When I first started watching Soccer AM it was being presented by the duo of Helen Chamberlain alongside Max Rushden, who I caught up with recently. I wanted to know how Max gained broadcasting experience, how he came to work for Soccer AM and how he's finding life at TalkSport and The Guardian.
'When I was about 8, people asked me what I wanted to be, and I said Des Lynam. He was super smooth, he hosted the World Cup and everyone loved him. There are very few broadcasters that everyone loves, I'm certainly not one of them. I said I wanted to be him but I never really did anything about it. I went to university and did a history degree and was sports editor of the newspaper. I wasn't really thinking about my career, it was just fun. Me and a Geordie guy would just get a crate of lager and spend all Tuesday night writing stupid captions on photos. After university I went back home to Cambridge and got a job punting on the river which wasn't really a long term career. My parents were like, "can you get a job please?"
After a brief stint punting, Max took it upon himself to get some work experience.
'I did work experience in an advertising agency but I hated that. I then got into BBC Radio Cambridgeshire and started doing comedy sketches for other presenters. I eventually got the odd shift like a news report. Then I did a postgrad journalism degree because it was a piece of paper I needed, I didn't think it was that great to be honest. At the radio, I kept going to the boss asking for a show but he always said no. Eventually, I got a show on a Bank Holiday in August when no one's listening. I was so nervous for that first show because the buck stops with you. I couldn't sleep. I was introducing records that were the wrong person. It was an ordeal.'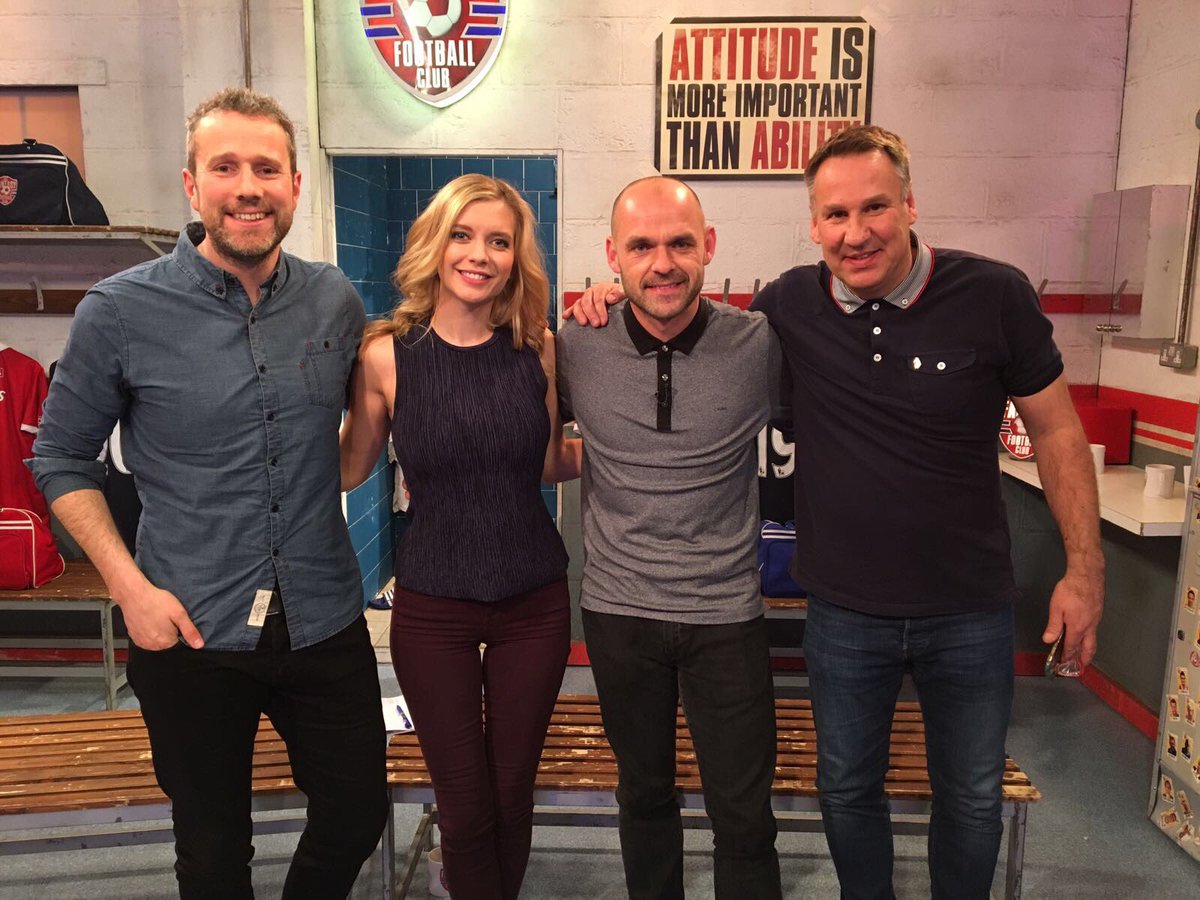 For Children in Need, Max attempted to achieve the prestigious record of the longest radio show in a shopping centre. Following that milestone, Max moved on to BBC London.
'I wanted to be in London because all my friends are down here. I was reading the news and reporting. I got fired from my job in Cambridge, you get fired a lot, or at least I get fired a lot! Danny Baker did the breakfast show and I always hoped the sports reader wasn't in so I could work with him. Danny let me do my own thing, he wouldn't view me as competition. I eventually got a show from 2am to 6am which is a ridiculous time but it was great because everyone who rang in was mad. I was also sending demos to various radio stations like Radio 1 and Capital, I got a meeting with Radio 1 but I was just so uncool. I turned up in chinos and deck shoes, they might be cool now but they certainly weren't then. They took one look at me and thought I wasn't right for Radio 1.'
Despite being deemed not 'hip' enough for Radio 1, things were beginning to look up for Max at BBC London.
'I got the breakfast show at BBC London because they ran out of famous people. I worked with a woman called Jo who was on Crossroads. I was a spotty 25 year old, she was a super fun former actress, it was never going to last. Neither of us knew where we were going with our lives, and I eventually got replaced by Jonathan Ross's brother. I quit the BBC and went to TalkSport for 3 days a week doing current affairs. They just sacked James Whale and every text asked, "Where's James?" I then made a showreel and sent it off to everybody, the Travel Channel said I was boring.'
However, contrary to what the Travel Channel thought, one company liked Max and they offered him his first big break. That company was Sky Sports.
'This guy called Andy Melvin rang me and I went in and had a chat with him and Vic Wakeling, who is sadly no longer with us. I did no prep for this meeting at all and it transpired that these were the two men who built Sky Sports from nothing, into what it is now. We just chatted about Cambridge United for an hour, I talked about the glory years and a bit about Soccer AM. I was on the show in 2000 as their fan of the week but I never thought much about it after the conversation. They called me two months later on the day I had an audition for Blue Peter. I went into Sky and got offered a two year contract and I was like, "what the fuck?" I couldn't believe it! I didn't want to say anything in case they realised what a horrible mistake they'd made. Sky said don't tell anybody but then I went to the pub with my mates and told everybody.'
The nerves were escalating for Max ahead of his debut on Soccer AM, it was his biggest project to date and he did not want to disappoint.
'I'd never really done live telly before but they really had faith in me. In the first show I couldn't be myself, I was absolutely terrified. Some people will say that I never learned how to do it, but it took me a year and a half to get comfortable. I got to do some great things on the show. I trained with Premier League footballers, I was in a musical and I was recreating John Lewis adverts. I got to walk around London dressed as a penguin for a whole day. There's times where you just stand back and think, "this is what I'm getting paid for." Fans need to remember that being a footballer or a presenter is a job. You don't wake up everyday incredibly excited for the show. We all dream of being a footballer, but if you are, it's not a dream, its reality. As long as you have enough perspective and think about how many people would want to do your job, you'll be fine. All I'm doing is talking about football. A lot of the game is serious, there's corruption, racism, homophobia and sexism which are important to discuss well. But it is just a game so it's important to enjoy it.'
Max moved on from Sky Sports after presenting The Fantasy Football Club with Paul Merson to work at TalkSport and The Guardian, the two companies he currently works for. He told me how he transitioned into radio and podcasting.
'I got the Sunday show at TalkSport and when they asked me who I wanted on with me, I'd done a few podcasts with Barry Glendenning and I asked to have him on. I would never say it out loud but I think he's so funny. I've been doing that for about 5 years. When James Richardson left The Guardian podcast they didn't have a lot of time to find a replacement so they asked someone they knew, which was me. I love doing the podcast it's great chatting with people who know so much about the game. It means that when I go to TalkSport it sounds like I know what I'm talking about. We're in total control on the pod. You start when you want and end when you're done. I like recording live, mistakes happen and that's part of the fun. There's an independence about The Guardian because at Sky you're selling the product. On the radio you can also be more honest, you're slightly apart from the product. My job is literally talking and trying to get away with it.'
Rounding off the conversation, Max gave some helpful advice and warned against the dangers of complacency.
'No one's indispensable. If you think you're important that's when you'll get the sack. Somebody else will replace you and after a week people will forget about you.'