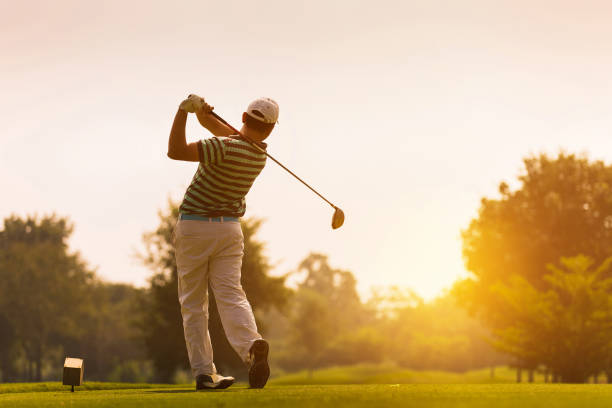 At 6:35 am on Thursday morning, the 148th Open Championship will commence and I will be amongst the no-life people rising at that hour for the first drive. Northern Ireland has been consumed with Open fever, whether you're watching the news or reading the paper, it cannot be escaped. When the Claret Jug is lifted on Sunday evening there will be a gaping hole left in the media that will probably be filled by Brexit. This Open has been years in the making and it is sure to provide a fitting conclusion to the major season. I'm bringing out my crystal ball and providing my tuppence on what we're going to witness at Royal Portrush this week.
Potential Champions
Brooks Koepka
Despite being the world number 1 and having four majors under his belt, Brooks Koepka is still often overlooked by the media and might not get recognised on the street. Koepka has managed to win four majors in under two years, in an era where consecutive majors is a rarity. The man on the bag for Brooks is Portrush native Ricky Elliott, whose course knowledge could prove crucial. I personally am a huge fan of Koepka's driving power and his mindset towards majors. He has the ability to remain calm when those around him are floundering from fear. However, The Open has not been overly kind to Brooks with his best finish being a tie for 6th in 2017. I believe he is a different animal now and if the weather is kind, I definitely expect him to be challenging on Sunday.
Rory McIlroy
The bookies have Rory firmly as the favourite to lift his second Claret Jug with the home crowd behind him. In terms of majors, its been a barren spell for McIlroy since he won the 2014 Open but I think this could be the tournament to break the duck. Last week's Scottish Open yielded a joint 34th finish for McIlroy but that result will have little bearing this week. Performing well in Scotland rarely translates into success at The Open so the omens are good. Koepka may have a caddy who knows the course, but McIlroy knows the course himself and set the course record when he was 16. I fully expect the real McIlroy to turn up this week and mount a serious challenge.
Xander Schauffele
A lesser known player to most, but Xander Schauffele is someone we're going to be hearing a lot more about and it's only a matter of time before he wins a major. The Californian has garnered a reputation for sneakily going under the radar at majors, and working his way to the top of leaderboards. He'll go about his play steadily and methodically and the next thing you know, he's in the top 5. The 25 year old tied for second at both last year's Open at Carnoustie and this year's Masters. Like his compatriot Koepka, he's becoming a player who comes alive at major championships which he showed with a joint third at the recent US Open. Finishing second and third in majors is no guarantee that winning will follow. Rickie Fowler challenged for every major in 2014 and still doesn't have one to his name. I don't think Xander is going to win at Portrush but I'll be shocked if he's not in the top 5.
Potential Strugglers
Whilst there will obviously be many great performances at The Open, as always, not everyone will live up to expectations. I'm sure a lot of my predictions will be disastrously wrong and that's because golf is more unpredictable than most sports. On Friday evening the cut will be made and I predict that plenty big names will be cruising out of 'the Port' before Saturday.
Darren Clarke
It will be a special moment for 2011 Open Champion Darren Clarke to hit the first tee shot to open The Open, (Excuse that awful pun) but I think that may be as good as it gets. Having to start your round before all the other players get up may not be the best prize in the world, and it will be interesting to see if it benefits or hinders Clarke. Recent form suggests that missing the cut is the most likely outcome for the Dungannon hopeful. He has missed the cut at the last two Opens and has also missed the cut at 9 other majors this decade alone. It would be a fairy tale story for Clarke to recapture the magic of 2011 but I can't see him matching the young guns. On Sunday evening, it's more likely that you'll see Darren Clarke sinking a Guinness in the Harbour Bar than sinking a putt on the 18th green.
Jordan Spieth
Definitely more of a speculative take than Clarke missing the cut, but it would not be surprising considering the young Texan's recent downturn in form. There's no doubting his ability which is evidenced by his three majors and he could well storm the field at Portrush, but there are worrying signs. Spieth was tied 65th at the US Open and missed the cut at the Travelers Championship last month which has him in a negative frame of mind. The once world number 1 has nosedived to 38th and has a difficult road ahead if he is to reclaim his past glory. However, Spieth did win the Open in 2017 after going two years without a major. It's two years since that major and I think it will be all or nothing for Jordan.
Tiger Woods
Perhaps I'm just being a controversialist and am doing all I can to make you stay with the article, but I fear the greatest of them all could miss the cut. This is not a claim that has strong evidence behind but on a gut feeling that one star always lets us down. Tiger shocked the world by winning the Masters in April but since then it hasn't been plain sailing. It's understandable that Tiger's body takes longer to recover now that he's an elder statesmen of the game and it will be intriguing to see what shape he is in at Portrush. He missed the cut at the US PGA Championship and finished 11 shots off the lead at the US Open. This is a wild prediction and I sincerely hope I'm wrong as I would love to see another Open Championship added to Tiger's collection as he challenges Jack Nicklaus' record. He's been in Portrush for a while getting used to the course and I hope it pays dividends once play begins on Thursday.